This Jeep Wrangler backup camera can be mounted easily on the one place that's not only out of the way, but also has a central position on your Wrangler's rear: at the center of your spare wheel compartment. The camera installs easily and fits great. Too many backup cameras require special brackets to fit properly in such positions, but not this one. The installation kit provided makes sure that this backup camera for Jeep Wranglers fits like a glove and remains well hidden and protected without obstructing your view. Let's quick look the customer installation pictures.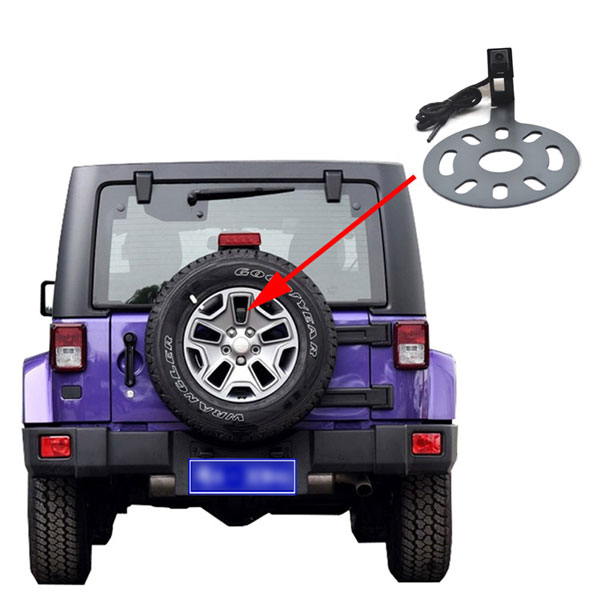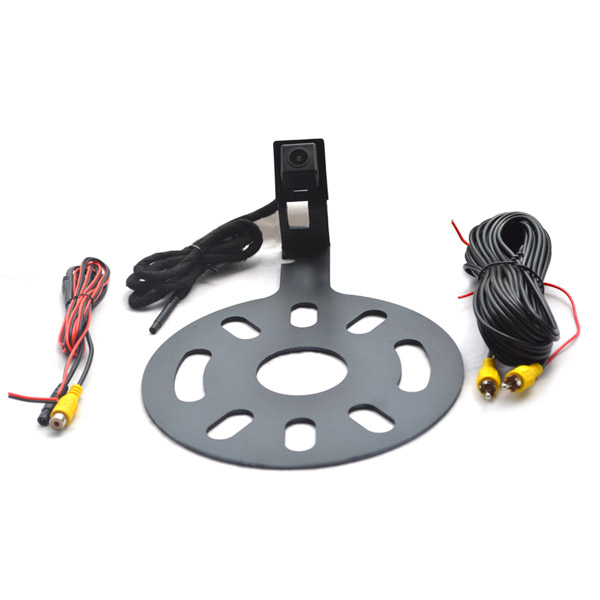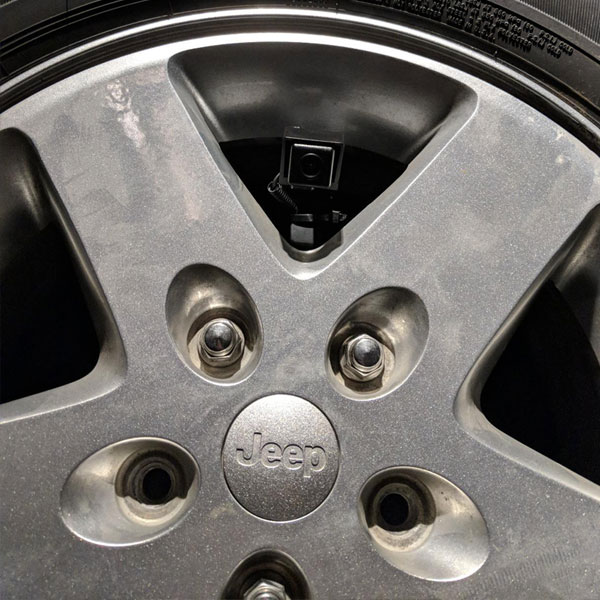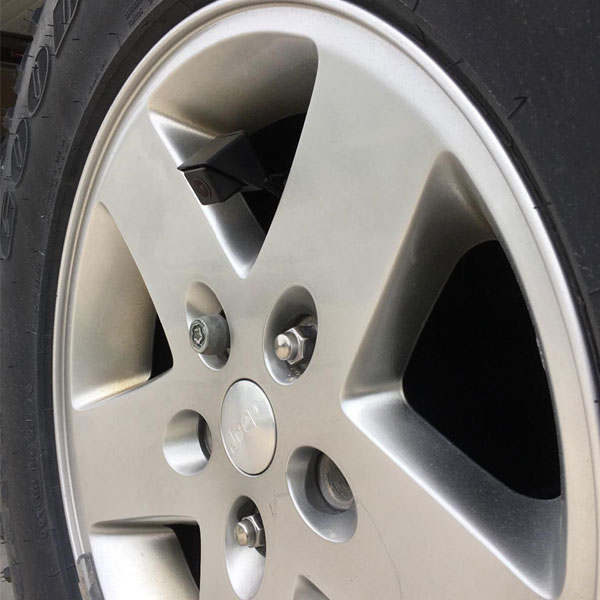 How to connect this backup camera to Jeep Wrangler radio / headunit?
If you have a stock radio/nav (UConnect, MYGIG, etc), you may need to go to dealer for programming. If you have an aftermarket headunit (pioneer, alpine, clarion, kenwood, etc) with RCA input, then no need programming and it's plug and play.
You may need to go to your local Jeep dealership and have them flash the radio for the backup camera to work. some folks said their dealership did it for free and others were only charged $50. But either way I think it was a good purchase and I'm happy with the camera and how it works. All this investment in having a back up camera That was worth it to me.
Works great. Took me about 45 minutes to install after watching a youtube video. Pretty decent night time image with just reverse lights lighting up the space behind your jeep wrangler. Had to get my jeep flashed at the dealership to enable the camera option with my radio. Cost me $60 but got my led headlights flashed too.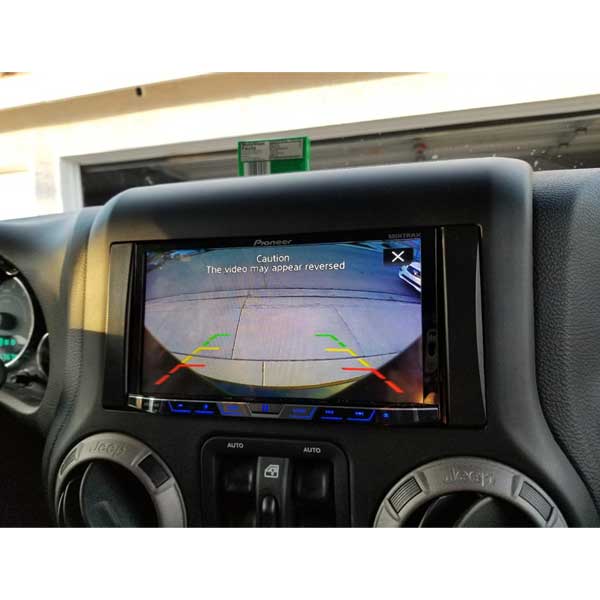 You just need to bring your jeep wrangler to the dealership to get the radio flashed with the backup camera code. I went back and forth on what to do.. It's simple… It came out cheaper to do the option of having the radio flashed vs. the model that didn't require paying the dealer to flash the radio…
Following is the customer guides if you connect this Jeep Wrangler backup camera to aftermarket radio or headunit, this is very helpful:
Very good purchase of backup camera for my Jeep Wrangler Unlimited. Works well with aftermarket radio. There is a noticeable pause on going into reverse (circa 3-5 seconds). Otherwise, I cannot complain with this unit and it is one of the better,and certainly necessary installs I've done on this vehicle.
Install was easy and has a lot of adjustability so it should work on most rims. We connected this to an Alpine restyle head unit. Plug and play. We didn't have to take to the jeep wrangler dealer for programming either to connect this reverse camera.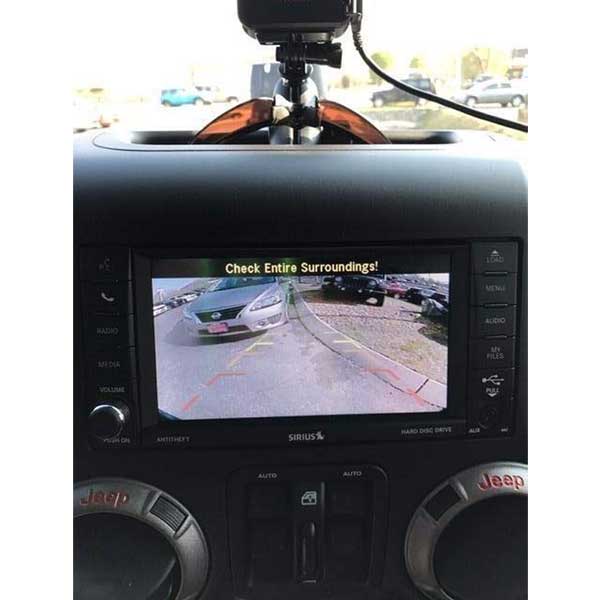 Is it easy to install this backup camera on my Jeep Wrangler? following is installation reviews and tips from customers.
Fairly easy install, tapped into the back-up light for power and ran the video cable under the carpet to the radio, no holes to drill except in the rubber gromet on the back door. Video is ok, not high def but ok for the cost. Overall, a solid set up. Also had to run a wire from the radio to the back up light to get it to come on in reverse but I assume that's due to my radio set up. Saved over $300 by doing it myself.
Great deal. Great jeep wrangler backup camera. My local dealer applied this to my vin and activated it for $50 bucks! The only thing I did different than the installation instructions said to do was that I ran this all the way from back to the front under the passenger front kick panel. Then I removed the carpet and ran it behind and under the carpet where it meets the blower housing and up to the ac/control console, doing it this way spared me from having to remove the center console and made fishing the wire that much easier with the same hidden results..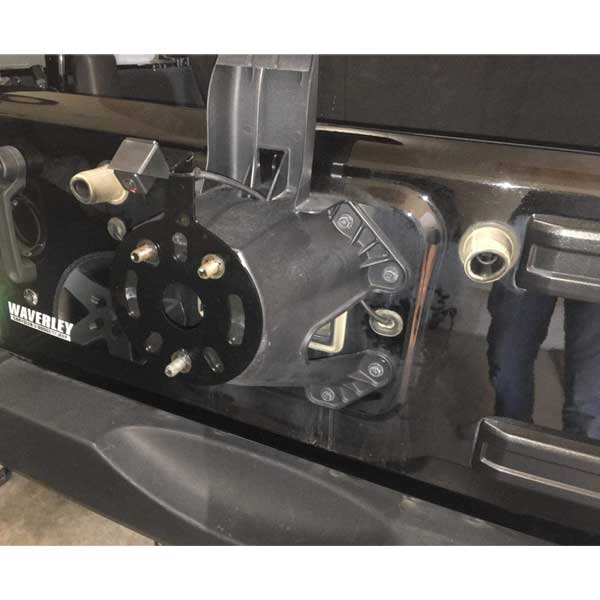 Excellent jeep wrangler backup camera. Mounting bracket behind the spare tire is well made and easy to install. Camera is clear in all types of weather and lighting.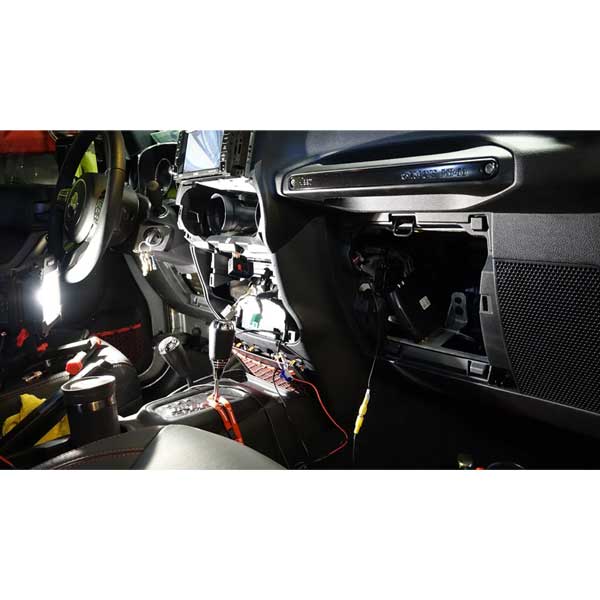 Perfect product for your Jeep. I took a big loss when I purchased my Jeep wrangler by it not having a back up camera. So days after I bought the jeep, I purchased this mount and reverse camera I had it professionally installed and works perfectly fine! Picture is clear and bright. At night time its the same picture you see on a vehicle with a stock camera. Highly recommend this product.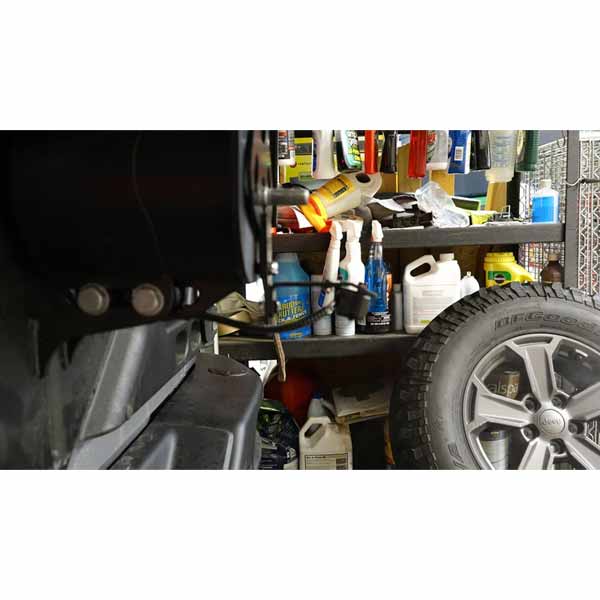 The only splice you need to make is for power and ground. It's recommended you solder these into the 12v power port wires for the best connection. Scotch locks are junk and fail after time, so don't use those. Alternatively, you can run wires straight to your fuse box, but this requires more effort.
Easy installation compared with the lockpick types. Worked perfectly. The module which enables it worked first try. A must for any Jeep with oversize tires or custom rims. Perfect fit for Hard Rock or Recon as well as all other current Wrangler models.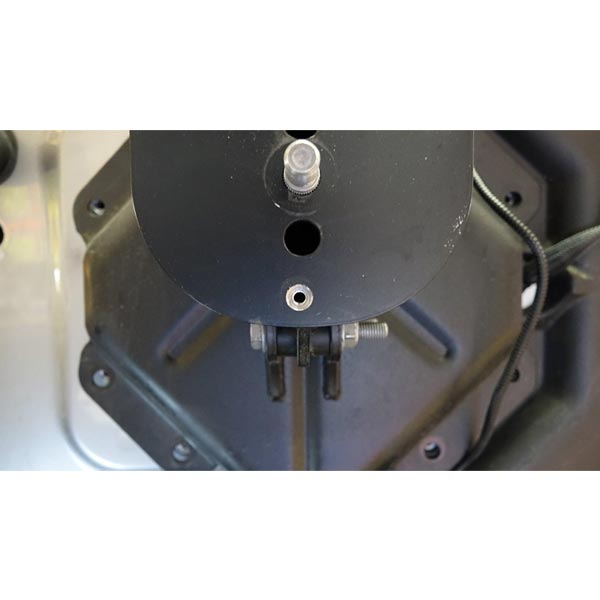 The jeep wrangler reverse camera fits perfectly between my Rubicon's spare rim spokes. Another lesser-known fact is that the camera can be tilted up or down based on your personal preference. It includes the distance lines in the display picture so you know just how close you are getting to an object, but you can optionally disable those lines by connecting the pre-cut green wire on the provided harness.
Fit my '15 JKUR perfectly. No issues at all. Took me three hours to install in my driveway while taking my time sipping beers. I tapped the 12v socket wiring for power. Make sure your have holes in your wheels though, since some solid wheels won't allow for this (i.e. Black Rhino). Also, if you run a Trasharoo bag on your spare tire all the time…this won't work for you.
Finally got this rear view camera installed, took my time, realizing the power source was the 12 volt outlet source took me longer than should have to figure out, didn't break any trim panel clips, everything went back together perfectly, programmed incredibly fast, put in reverse and lit up without any issue right there on the radio display I could finally see behind the jeep wrangler spare! A perfect factory type upgrade, highly recommend!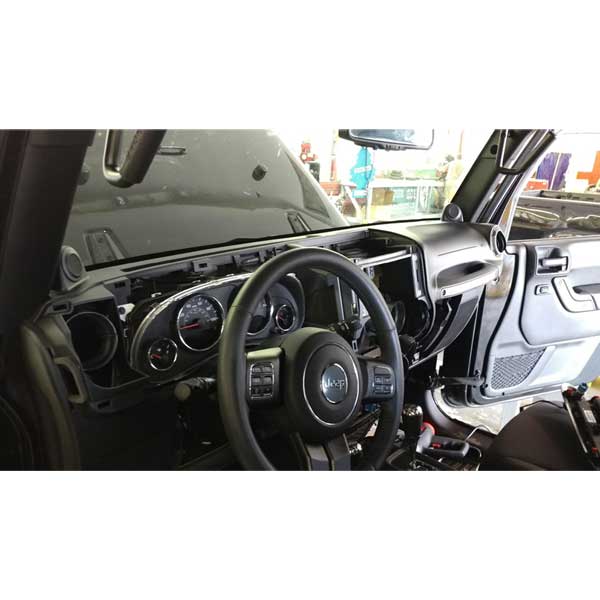 That aside, this back camera system makes it possible to see where you're actually going. It ties right into the factory touch-screen radio unit, and when they say plug and play, they mean it! It comes with all the wiring you need, and the programmer you need to teach your radio how to use the rear view camera.
Backing up is now a million times easier. EVEN AT NIGHT. I even have LED reverse lights, which help illuminate my path for me. I recommend the Genessi LED reverse light upgrade for Wranglers in addition to this backup camera setup for the best results.

what's the viewing angle of this jeep wrangler backup camera? and can I see all details behind my vehicle?
Viewing angles matter quite a bit when it comes to backup cameras since the wider the field of vision, the better your reversing (and parking) accuracy. With this backup camera, Jeep Wrangler owners get a panoramic viewing angle of 170 degrees, giving them a much bigger field of view when reversing. It takes in much more of your surroundings and with grid lines—which can be crucial sometimes—it does a pretty decent job of showing all that's in your vehicle's proximity to reduce errors and accidents while backing up.
The resolution of this Jeep Wrangler backup camera is high enough?
Not even the viewing angle matters as much as the resolution of a camera, which the backup camera for Jeep Wrangler has in abundance. The camera offers a resolution of 976 x 496 as well as 700 TV lines. Images are crisper and more realistic, and the picture quality is more than acceptable, which makes it a very handy tool in instances of low visibility when you're parking in dark lots or during foggy weather.
How customers like this Jeep Wrangler backup camera? these are some options:
Bought this backup camera for our 2018 Jeep wrangler Unlimited JK Freedom Ed. This camera was recommended by the dealer when we purchased the Jeep a month ago since it didn't come with the factory back up cam. This reverse camera works flawlessly and offers a great view both day and night. Our dealer agreed to install it for free but only this brand they wouldn't install any other camera. Simply put the car in reverse and the radio displays the camera. I wish I could comment on the install but since I had the Jeep dealer do it, I have nothing to offer. I will say this, since the dealer has to program things anyway, I'm glad I dropped it off for four hours and picked up completely installed.
Okay, I had to do a bunch of research on this as there are many models and variants. First, the reason I gave it a 5 star review is simple. IT WORKS. I CAN NOW SEE BEHIND MY JEEP WHEN I BACK UP. So, for anyone needing a backup camera, this is the one!
I think I speak for every Jeep Wrangler owner when I say it's a pain in the butt to see out of the hard top when trying to reverse. The spare tire is in the way, the rear seat headrests are in the way, and even that blasted rear window wiper motor box is in the way. The problem is amplified when you've tinted it darker to kill some of the sunlight's harmful rays and to increase the security of valuables stored inside.
back up camera works perfectly! Fit my 2018 JKU nicely, but I did need to get longer lug bolts for my wrangler spare tire. This is not the product's fault,, but because of the wheel spacer I have (larger tire), then adding the backup camera bracket. Otherwise, no issues. Easy to install (the power and ground are the front 12V cigarette lighter wiring – it is not overly obvious from the instructions. Hook up all the connections, then flash the unit – it will work perfectly!
I bought the reverse camera for use with the 430n factory stereo on my 2018 jeep wrangler JK. I took my time to install, total of about 3 hours, but its in and so far working perfectly! quality is better than the rear view camera on our Town and Country.
Is this jeep wrangler backup camera 100% waterproof?
Many backup cameras succumb to moisture, dirt, and the debris tossed up by vehicle wheels especially on loose, muddy or rocky terrain. That's not a concern you will have with the backup camera for Jeep Wrangler drivers, which has a waterproof rating of IP68 that makes it impermeable and extends its lifespan considerably. When installed correctly, the camera becomes even more durable since the spare wheel compartment provides additional protection from projectiles hurled by the vehicle's wheels, which is what you want if you frequently drive on loose and unstable terrain.
Does the package come with everything I need?
yes, the package comes with Jeep Wrangler backup camera and mounting bracket, video connection cable, power connection cable, and also including an OEM video harness adapter for Jeep Wrangler factory radio. This is a picture: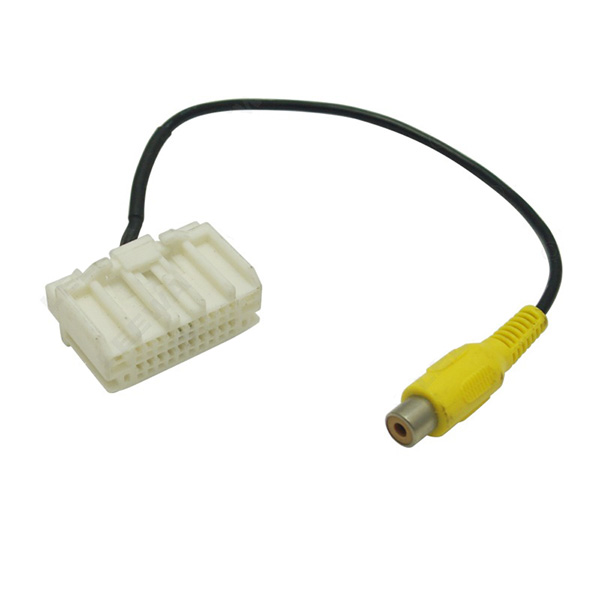 this is some customer options for this OEM harness adapter:
Used this product to connect aftermarket backup camera to 2018 Wrangler JK with 430n radio. Harness, camera and dealer flash all for under $90. A far cry from the $800 the dealer wanted to install one.
Worked perfect with the MyGig radio I bought from a totalled chyrsler town and country to put into my 2014 wrangler. Wired the camera from the spare tire carrier to the head unit using this harness and had the dealer program my jeep to accept the function and works great!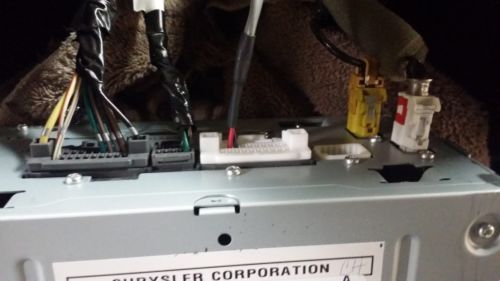 Great for use on my 2017 JKU. Plug and play. Simple and easy install.
I am writing this because there was some confusion for me as to whether this would work with the 430 radio non nav. I fabricated a bracket for the camera to mount underneath the spare tire in order to keep my spare tire cover in place and paired this with a Natika WD-007X camera. I had my local Jeep dealer program the car to recognize a backup camera. Very happy with the results. Great picture day and night.
Final Verdict:
It might not be the fanciest or even the most affordable backup camera in the market, but for backing up your Jeep Wrangler safely every time, it does the job. The Jeep Wrangler backup camera is a more than a decent option if you're making your first backup camera purchase or buying a replacement. It not only offers excellent picture quality due to its decent resolution, but it also comes with water-resistant properties that make it quite handy in wet weather.
Ample protection and decent picture quality are topped off by its great viewing angle, which will ensure you get to see more in the rear direction every time you back up. If you get this Jeep Wrangler backup camera, you will be getting your money's worth.